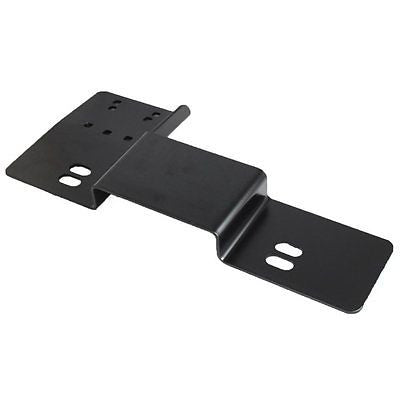 RAM-VB-109NR RAM No-Drill™ Vehicle Base without Riser for '04-14 Ford F-150 (NO RISER)
RAM-VB-109NR RAM No-Drill™ Vehicle Base without Riser for '04-14 Ford F-150 (NO RISER)
The RAM® No-Drill™ laptop mounting base features a heavy-duty steel mounting base custom designed to fit this vehicle perfectly. Using the front bench or passenger side seat rail bolts as attachment points, existing hardware is used to secure the laptop mount base in the vehicle.
Compatible Vehicles:
Ford F-150 (2004-2014)

Pole:
Purchased Separately
Riser: No
Material:
Powder Coated Steel
Features:
Quick installation with no drilling needed. Rock solid construction with a lifetime warranty.
Note:
If you are installing this product into a 2009-2010 F-150 with the slide out cup holder, the RAM-VB-109A is the preferred kit. The standard RAM-VB-109 kit will install but limit the use of the cup holder.
To use the RAM-VB-109 with the slide out cup holder, pull the cup holder all the way out if you plan to use it prior to installation. Once installed, the cup holder will not be able to slide back under the center console.
The RAM-VB-109A has an adjustable riser that can be positioned so that the cup holder is not interfered with. For base model trucks without the slide out cup holder, the standard RAM-VB-109 kit is ideal.
Weight:
8.0 lbs.
---
We Also Recommend