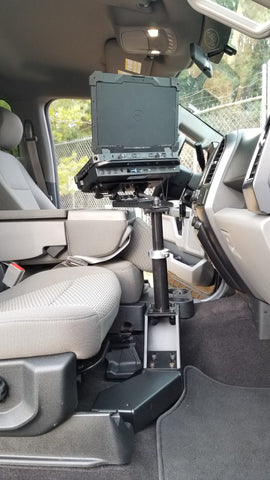 Havis PKG-PSM-185 Ford 2018-2021 Expedition, Ford 2015-2020 F-150, 2017-2021 F-250, F-350, F-450, and F-250, F-350, F-450, F-550 Chassis Cab Standard Passenger Side Mount Package
$ 50940

$ 509.40

Save $ 56
---
---
Havis PKG-PSM-185 Ford 2018-2021 Expedition, Ford 2015-2020 F-150, 2017-2021 F-250, F-350, F-450, and F-250, F-350, F-450, F-550 Chassis Cab Standard Passenger Side Mount Package
Ford 2018-2021 Expedition, Ford 2015-2020 F-150, 2017-2021 F-250, F-350, F-450, and F-250, F-350, F-450, F-550 Chassis Cab Standard Passenger Side Mount Package
2018-2021 Ford Expedition, Ford 2015-2020 F-150, 2017-2021 F-250, F-350, F-450, F-250, F-350, F-450, F-550 Chassis Cab
Standard passenger side mount package
For Ford 2018-2021 Expedition, Expedition MAX, Expedition Special Service vehicle, Expedition Special Service Vehicle MAX, Ford 2015-2020 F-150, F-150 Special Service vehicle, F-150 Responder
Ford 2017-2021 F-250, F-350, F-450, and F-250, F-350, F-450, F-550 Chassis Cab
Standard PKG-PSM packages include a vehicle specific base plate, Heavy-duty pole without height adjust handle, tilt-swivel motion device, and a top offset plate. by bundling all of the necessary parts in one sku we have simplified the ordering process.
The vehicle specific Heavy-duty mounting base mounts to existing OEM seat bolts for easy installation (C-HDM-185)
PLEASE CONTACT US TO VERIFY AVAILABILITY BEFORE PURCHASING
SHIPS TO UPPER 48 UNITED STATES ONLY.
PKG, BASE, VMT, HDM, F250, 17-21, F150, EXPD, 18-21,
For Ford 2018-2021 Expedition, Expedition MAX, Expedition Special Service vehicle, Expedition Special Service Vehicle MAX, Ford 2015-2020 F-150, F-150 Special Service vehicle, F-150 Responder
840056710351
---
We Also Recommend