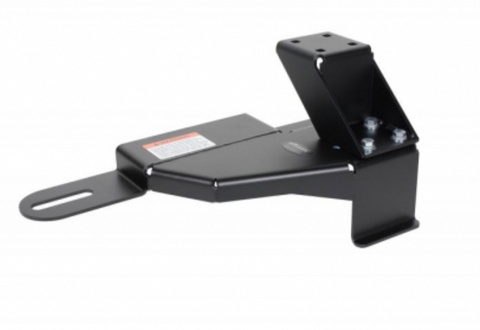 Gamber Vehicle Base, 2011-2019 Ford Explorer 7160-0350
Gamber Vehicle Base,  2011-2019 Ford Explorer 7160-0350
Works with the following:
2011-2019 Ford Explorer 
2013-2019 Ford Police Interceptor Sedan/Utility
2008+ Ford Taurus 
2011-2019 Ford Taurus
2008-2009 Taurus X
2014 - 2016 Jeep Cherokee (smaller vehicle)
Placement:
Attaches to inboard and outboard passenger side seat studs
Drilling Required:
No - Attaches to seat studs
Recommended Pole Solution:
Lower Tube: (Item No. DS-LOWER-9)
Upper Pole: (Item No. 7160-0178)
Support Brace: (Item No. 7160-0230)
Motion Attachment: (Item No. 7160-0220)
Tubes/Poles and Motion Attachments ordered separately
Dimensions:
Height: 8.12" / 20.6 cm
Width: 19.0" / 48.3 cm
Depth: 8.93" / 22.7 cm 
Features:
Heavy gauge steel construction for long-term durability
Black powdercoat finish for maximum corrosion resistance
Angled step moves pole away from passenger leg space
Will not interfere with levers or factory installed consoles
One Off set Universal Mounting Step (Item No. DS-STEP) is already included with this vehicle base. However, additional Off set Universal Mounting Steps can be ordered to stack on top of each other if needed.
A Support Brace (Item No. 7160-0230) is highly recommended
Limited Lifetime Warranty
Vehicle Kit:
Item No. 7170-0148
Vehicle Kit includes vehicle base and the recommended pole solution as stated above. No substitutions.
THIS PRODUCT SHIPS TO THE UPPER 48 UNITED STATES ONLY (NO INTERNATIONAL SHIPPING)
---
We Also Recommend