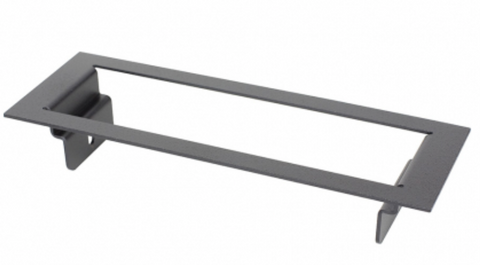 Gamber Full Faceplate, Motorola XTL 2500/5000 7160-0321
Gamber Full Faceplate, Motorola XTL 2500/5000 7160-0321
Full faceplate is compatible with:
Motorola APX 1500/4500/5500/6500/7500/8500 (model 05 & 07) Remote Head
Motorola APX Series Radio (model 02) Full Radio - rugged
Motorola XLT 1500/2500/5000 Control Head
Placement:
Works with any Gamber-Johnson Console Box and the Motorola APX 1500/4500/5500/6500/7500/8500 Remote Head, Rugged Series Radio and XTL 2500/5000 Control Head 
Dimensions (H x W x D):
3.0" (7.62 cm) x 8.62" (21.89 cm) x 1.51" (3.84 cm)
Interior Mounting Dimensions (H x W):
2.08" (5.28 cm) x 7.06" (17.93 cm)
Features:
Full faceplate secures the Motorola APX 1500-8500 remote head, rugged series radio and XTL 2500/5000 control head into any Gamber-Johnson console box.
Heavy gauge steel construction for long term durability.
Black powder coat finish for maximum corrosion resistance.
Limited lifetime warranty.
THIS PRODUCT SHIPS TO THE UPPER 48 UNITED STATES ONLY (NO INTERNATIONAL SHIPPING)
---
We Also Recommend