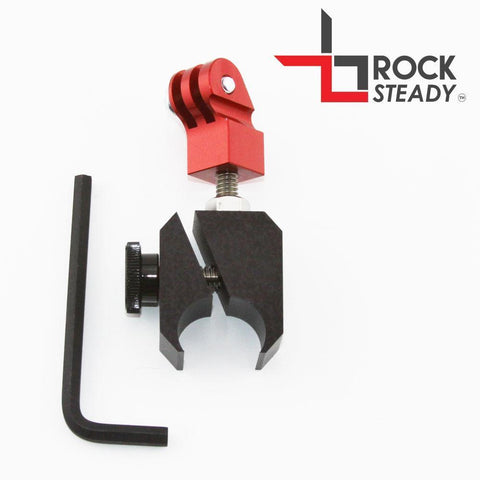 Flight Flix Slim GoPro Robby Clamp (FF-SLMTR)
Flight Flix Slim GoPro Robby Clamp
FAA approval rating: Safe and Secure / FAA Temporary / *FAA Minor Alteration (Select Combinations)
The GoPro Slim mounts are slimmed down to a basic GoPro adapter and base. This base clamp fits the rib channel on any Robinson R22, R44 or R66 helicopter or 3/4" airframe tubing such as Super Cubs or Husky's.
This clamp can be easily tightened by hand making it a FAA temporary mounting device.Sleek and Slim all metal design for GoPro and Garmin cameras.
Mount to the Robinson window rib channel on any R22, R44, and R66 helicopter.
FAA friendly without tools.
Attach to any 3/4" tubing frame on your Husky, Cub, cycle, or ATV.
360 degree camera adjustability, plus full swing GoPro adapter.
Synergy Mounting Systems is an authorized Flight Flix / Rock Steady dealer.
SKU = FF-SLMTR
---
We Also Recommend